Hey, remember how John Legend said he didn't see any reason not to believe the lies about Michael Jackson in that bullcrapumentary Leaving Neverland?
Well, his wife's been on Twitter whining about how unfair it is that they're being accused of pedophilia because of their association with Jeffrey Epstein.
u know what is not great? I still have to read on social media many times a day that John and I are pedophiles and look at photoshopped/miscaptioned photos of us on "Epstein Island" and I just have to deal with it because "people are crazy these days"

— christine teigen (@chrissyteigen) October 22, 2019
Yeah, it's all fun and games when you virtue signal about someone who's dead and can't defend themselves against false allegations, but it's not so much fun when the accusations are being thrown at you, huh, Chrissy?
But, you know, maybe there's something in those accusations after all…
Karma hitting @chrissyteigen and her shitbag husband is the highlight of my day. How's it feel, Princess?? Oh and about those pedo rumors you're a part of?? "I have no reason not to believe them, honestly" Now go eat your shit sammich!! pic.twitter.com/u20E4dMi4X

— Beth, just Beth. (@beth_catsmeow) October 22, 2019
For those of you who enjoy when hypocrites get clobbered over the head with karma, this one's for you.
Society cannot comprehend how important it is to uphold the principle of the presumption of innocence until they need the law to protect them from the lynch mob mentality of society. Maybe you and your husband will now appreciate what he and the rest world did to Michael Jackson.

— VP_Advocacy (@VP_Advocacy) October 22, 2019
Exactly.
Besides… she can actually respond to every attack.
MJ cannot defend himself against the bullying and slandering and lynch mobbing of the Johns and Chrissys of the world.

— HurricaneDrew (@DespicableDrew) October 23, 2019
No one should be falsely accused. But I can't help seeing the irony. John had no qualms virtue signaling at the cost of MJ in a case he only heard one side of. Imagine what it was like for MJ to be falsely accused! What it's like for his kids to live with this shit!

— Justice for The Falsely Accused (@JuliaBerkowitz1) October 23, 2019
'Well, I have no reason not to believe it'

John Legend about Michael Jackson.

Guess the same applies to John NotALegend.

— MJJ India 🇮🇳 (@MJJ_India) October 22, 2019
Karma. Remember when your husband supported the false allegations against Michael Jackson? Well, yeah.

— Dr. Andrew Greene (@AndrewGreene864) October 22, 2019
UPDATE
they've taken to Instagram! most Q people are trumpers. But the Michael Jackson Q people, oh, they exist too and let me tell you, it's almost weirder. pic.twitter.com/bihNq6hXrt

— christine teigen (@chrissyteigen) October 24, 2019
You ask me this every day, multiple times a day and I'm going to say it one last time. Just for you: They AREN'T, you fucking weirdo. Why do you believe ANYTHING? https://t.co/ZFsmKKke7w

— christine teigen (@chrissyteigen) October 24, 2019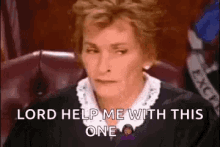 Okay, being accused of something you (allegedly) didn't do sucks. But usually something like that is a learning moment, especially if you've been doing the same thing to someone else. But obviously this dumb bitch hasn't learned a goddamn thing, so she deserves everything she gets.
Keep doing your thing, Internet.
Source: Twitter (of course)