Great news, everyone! Judge Wu, who is presiding over the Michael Jackson Estate's lawsuit against HBO, has sided with the Estate and granted arbitration!
The MJE vs. HBO 9.20.19

Judge Wu's ruling FOR Arbitration.

* Now we can celebrate for the real "round one". Next time the KO.#LeavingNeverlandIsaFraud#MichaelJackson https://t.co/vfodLbXQXl

— Rasheed (@rasheedKOPV) September 20, 2019
#MJFam Judge Wu has GRANTED the Michael Jackson Estate's Motion to compel arbitration and DENIED HBO's anti SLAPP claim! This is a final ruling from Judge Wu. Arbitration has been granted!!!! pic.twitter.com/cDqHAZQAqD

— andjustice4some (@andjustice4some) September 20, 2019
So now what? HBO will probably appeal. HBO will definitely appeal. They have a lot to hide and public arbitration is the last thing they want, despite their claims to the contrary.
Whatever happens next, though, MJJForum will keep you informed! But for now, let's celebrate!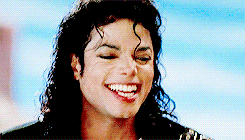 Sources: @rasheedKOPV/@andjustice4some