So, Kew Media Group has just gone and boasted on Twitter that their "documentary" Leaving Neverland has been shortlisted for a Television Critics Association Award in the category Outstanding Achievement in News & Information.
We're proud to announce that Kew Media Distribution's 'Leaving Neverland' (@HBO) has been shortlisted for an @OfficialTCA Award in the 'Outstanding Achievement in News & Information' category!
The winners will be announced on Saturday 3rd August: https://t.co/GqdZ8g09Ao pic.twitter.com/YARF4wdMw0

— Kew Media Group (@kewmediagroup) July 15, 2019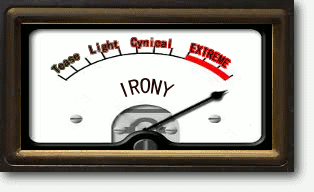 Well, congratulations, Leaving Neverland and Kew Media Group! Not only have you been nominated for a meaningless award from a bunch of bitter critics (and let's face it, most critics are failed filmmakers), you've also won MJJForum's Irony of the Week Award!
FUCK YOU, Kew Media Group. Stop boasting about an award nomination that HBO/Oprah/NAMBLA more than likely paid for anyway. You're really not doing yourself any favours.
Source: Twitter